Track 01: Two Goblets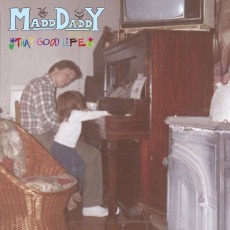 Two Goblets
by Maddy Walsh and Ted Walsh
boom boom I'm out of room
i thought that i had space for you but
vroom vroom i lost the tune
the engine kicked back all the fumes but
bang bang you set the stage
you left nothing to rearrange
it''s strange strange the way you play
a game whose rules are locked away
CHORUS:
two goblets in front of you
one is toxic, the other is true
how do you, how do you choose
why do you think what you think
have you thought this through?
(hey, have you thought of a way to communicate when no one will shut up?)
who, who reads the news
and who's the source of all the views
shoo, shoo, the fly's a fool
who buzzes round this chicken coop
CHORUS
drill, drill for the juice
punch the straw and shake it loose
fill, fill the cup the well
fuck the table when you spill
you, you have got a mind
to make the money, save the time
time, time passing by
your grandchildren will not survive
CHORUS PROGRESSION
help me, help me see you through the fog
help me, help see
we can meet in the middle I promise
that choice is honest, that one's for me
help me, help me.....
There are no reviews for this product.